Sign in to your HARCHEEZ.PK Account and select My Orders.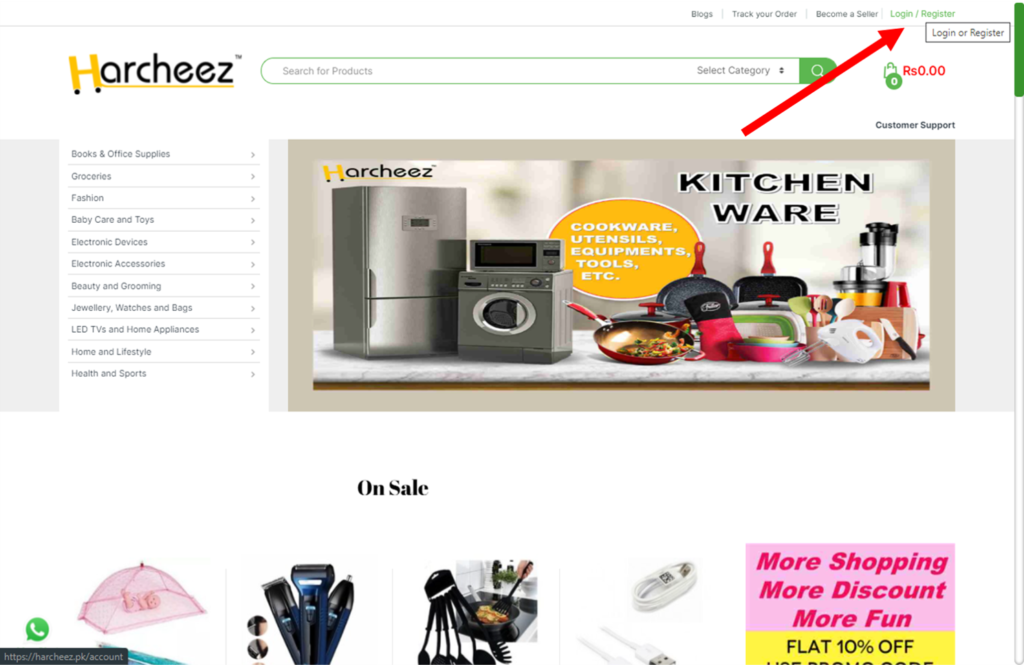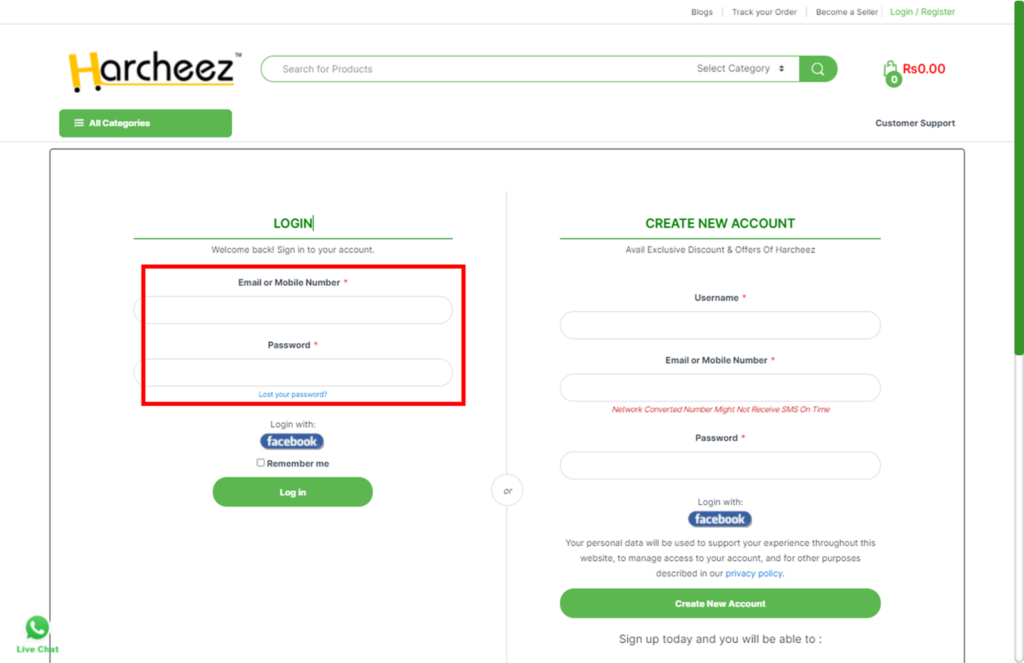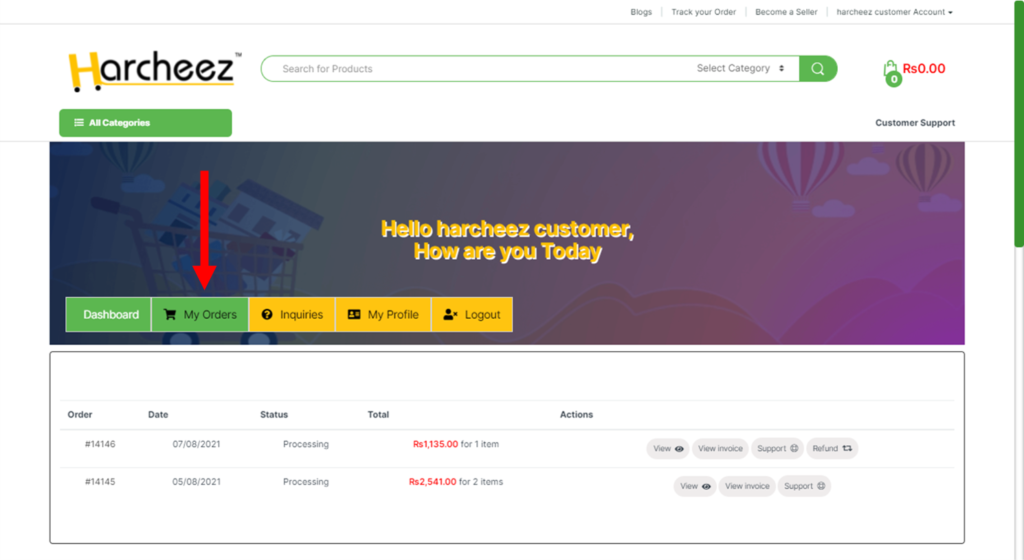 Check the order you wish to Refund and under to actions tab click on the Refund Button.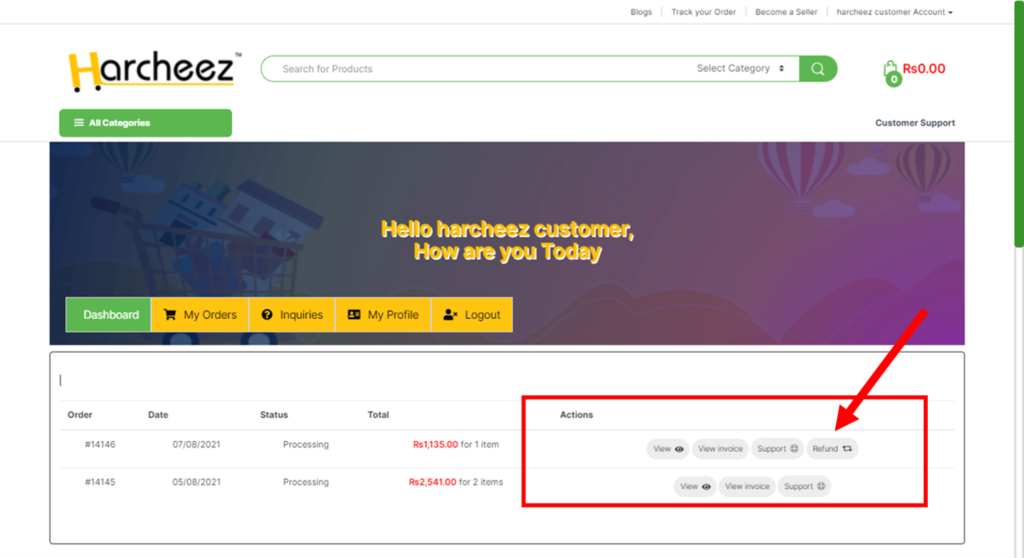 Select whether you want to refund your full order or you want to refund any 1 product associated with your order.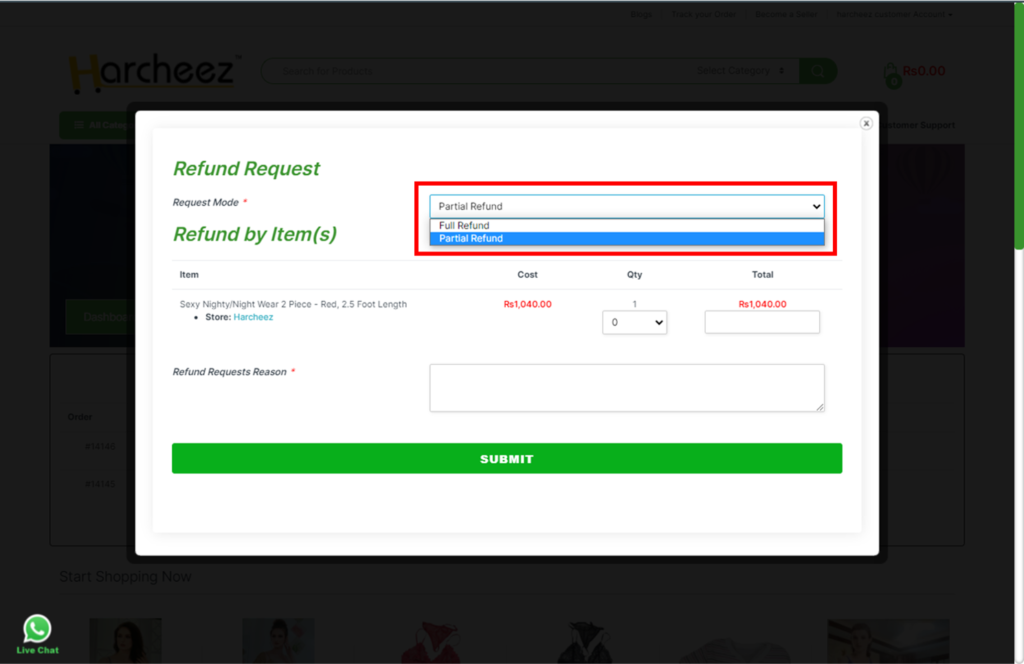 Provide the reason for refunding the order and click on submit.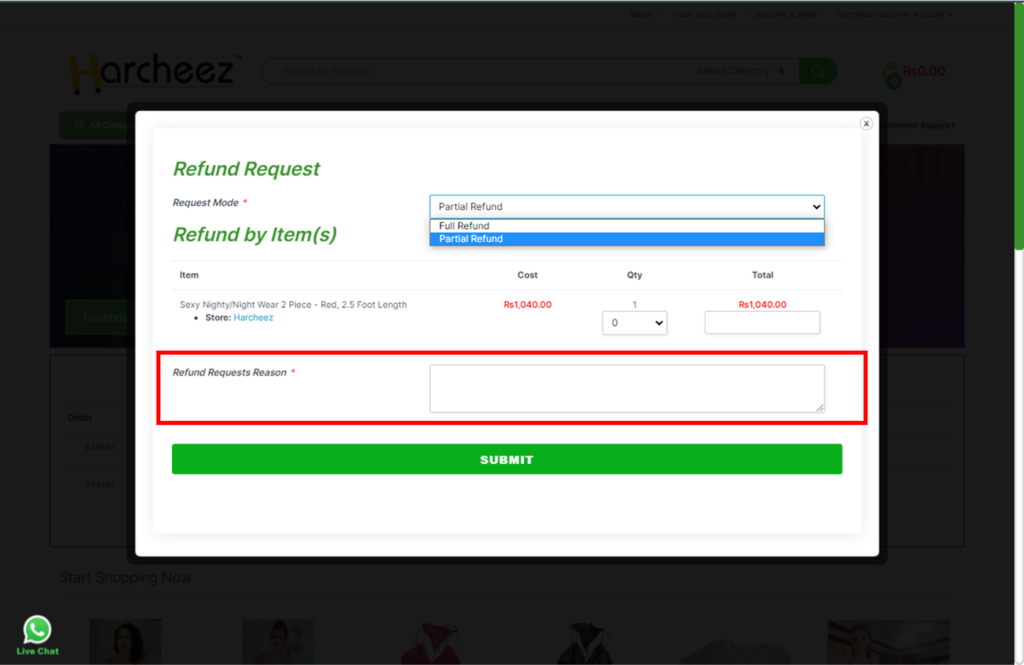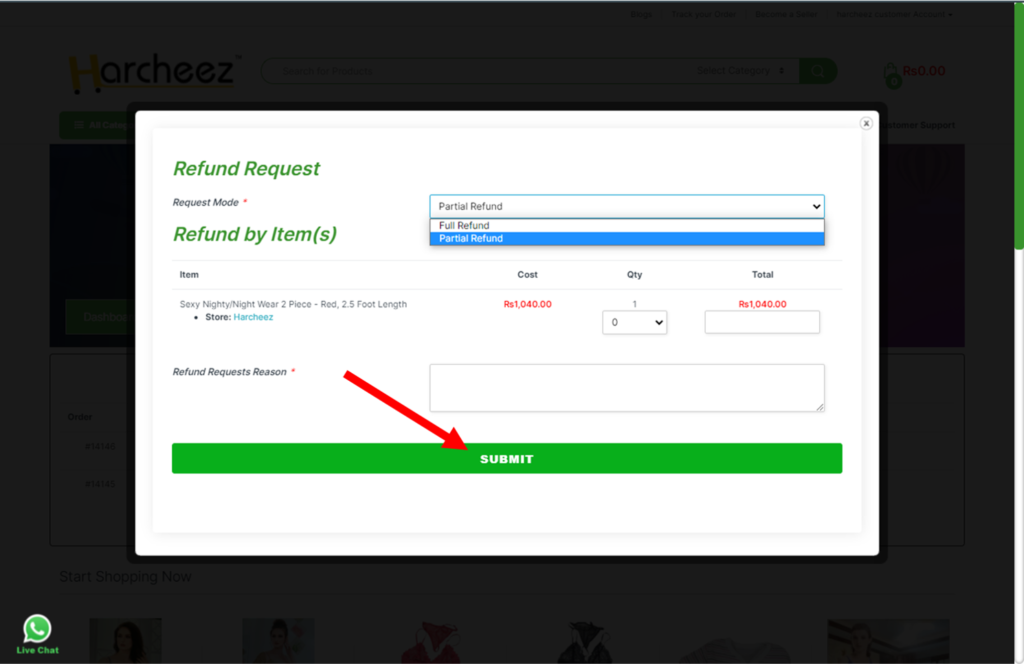 Once your refund request has been received our representative will contact you with further guidance.