Is a hair straightening brush better than a flat iron?
Lots of women in the world are willing to spend money just to ensure the beauty of their hair. If you are one of these women who wants to make their hair exceptional, then you can consider having silver crest hair straightening brush. Most women today around the world prefer hair straightening brush instead of straighteners. Straightening brushes are not only introduced to provide fabulous style to your hair, it is also introduced to provide a healthy hair to all women around the world. If you like hair that is salon look, you will probably grab silver crest hair straightening brush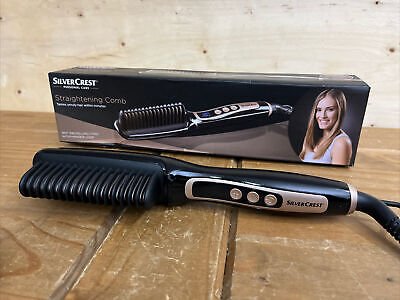 Deciding between an electric hot brush vs flat iron is ultimately a personal choice, and different hair types will benefit from different products.

Traditionally, a pressing brush or hot combs worked best on thick or coarse hair, as the teeth of the comb could penetrate the strands more easily.  flat iron made from metal plates can create large damage to your hair. This kind of flat iron provides uneven heat on your hair. This can dry your hair and make your look frizzy. If your hair is suffering from this kind of damages and hair problem, the best solution is to purchase this silver crest hair straightening brush. The silver crest hair straightening brush is very different from these flat irons, because it is specially made to recover and repair your hair. The silver crest straightening brush is just a small hair straightener and it is easy to carry along with your every travel.
This is the right time for you to invest in high quality straightening brush like this. You do not have to spend thousands of rupees just to acquire a salon treatment. The silver crest straightening brush will bring a salon like hair right in your door step.